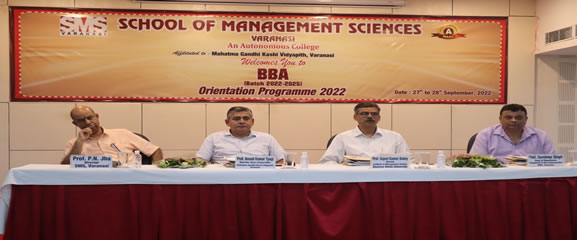 BBA Orientation Programme 2022 @ SMS Varanasi
While addressing the inaugural session of the orientation program organized for the BBA course at SMS, Varanasi, the Vice Chancellor of Mahatma Gandhi Kashi Vidyapeeth, Prof Anand Kumar Tyagi said that it is utmost important for the students to decide their preferences. Only after ensuring the preference, you can make right decision. Calling upon the students to adopt a skill and valurle system, Prof Tyagi said that personality development is possible only through the development of value added skill.
In his welcome address, the Director of SMS, Prof P.N.Jha said that the institute has proficiency in the field of management. The students get benefit from the regular studies as well as other academic and personality development related activities. Encouraging the entrants, Prof Jha said that the institute is dedicated to make you a professional. The library here is at par with the international standards and by participating in the activities organized from time to time, the students can adapt themselves to the demands of today's industry.
In the inaugural session of orientation program of BBA course, the Director of Institute of Management Sciences, BHU, Prof Sujit Kumar Dubey advised the entrant students to adopt "3 C" – Content, Confidence and Communication. He said that the habit of reading will help to develop the content. Emphasizing on the need of value in management Prof Dubey said that a good and aware citizen can be successful in any industry. He appreciated the students' decision to take admission in SMS, Varanasi and called students a true flag bearers of any institutions.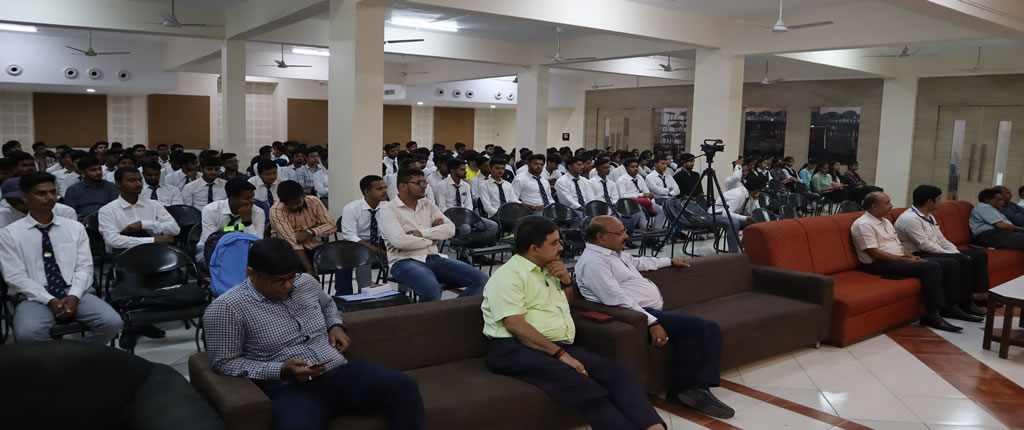 ---