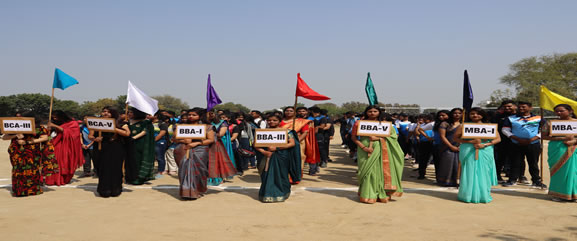 Sports Fest 2023 @ SMS Varanasi
We are thrilled to announce that the 4 Days Sports Fest has officially begun at SMS, Varanasi.Over 500 participants from various courses have come together to compete in a range of exciting games such as cricket, volleyball, badminton, table tennis, carom, tug of war, 100m race and chess.

The
competition has been fierce, with each participant showing impressive skill and sportsmanship. But the real excitement is yet to come as the final round will be played on Sunday.
So make sure to mark your calendars and come show your support for your favorite players Lets make this a memorable event
for all.

---