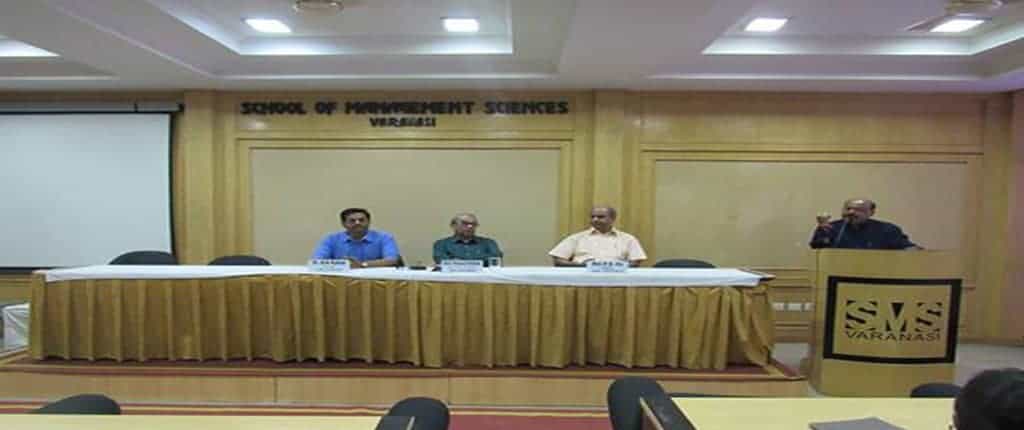 Guest Lecture on 'Understanding Consumer Psychology' by Prof Pramod Pathak,ISM-Dhanbad
Prof.Pramod Pathak (Head of Department-Management Studies, ISM Dhanbad) visited SMS, Varanasi on 22nd April for a session on Understanding Consumer Psychology. During his deliberation he said that today's consumers are driven by research. By the time they're ready to reach out to your company, they're already far along in their shopping journeys. To succeed, businesses need to empower their audiences with information. Stop trying to sell, and focus on helping your customers in selection. He focused on the advisory function of the management and a proper two way communication to gauge the customer's requirement.
He further advocated that flash forward to today, consumers are wiser than ever. They're still bombarded with aggressive marketing messaging, but they are empowered with anti-spam and ad blocker tools to keep the brain storming to a minimum. More so than ever before, marketing today is about consumer empowerment.
Earlier in the starting of the session Dr.Alok Kumar, Associate Professor, Dean R&D-SMS, Varanasi welcomed Prof.Pathak with floral bouquet. The session was coordinated by Dr.Raj Kumar Singh. Associate Professor, SMS, Varanasi
---