Scholarship
---
1. Dr. Sarvepalli Radhakrishnan Scholarship for New Admission in MBA, MCA & M.Com Course.
The quantum of the above scholarship would be distributed as per the details given below:
Percentage obtained in Graduation(any discipline)

Slab of Merit Scholarship applicable in MBA, MCA & M.Com Course

Throughput 60% and above




(Xth, XIIth & Graduation)

10% of First Year Fee
2. Babu Nageshwar Singh Scholarships for Post Graduation Studies.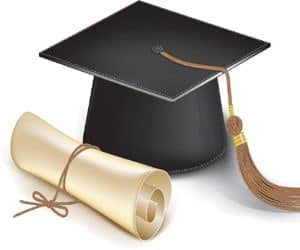 The scheme will be applicable to the undergraduate students (BBA, BCA, B.Com, BA(Hons)Mass Comm, B.Com(Hons), & B.Tech. Programmes) of SMS for pursuing Post-Graduate Courses at School of Management Sciences, Varanasi.
| | |
| --- | --- |
| Overall percentage of Marks attained by Student in BBA/ BCA / B.Com/ BA(H)MC/ B.Com(H)/ B.Tech. Courses at SMS | Slab of Merit scholarship applicable in MBA/ MCA/ M.Com. Courses run at SMS |
| 60% and above | 15% of First Year Fee |

3. Merit Scholarship for New Admissions in Undergraduate Courses run by the Institute.
This scheme will be applicable for New admission in BBA, BCA, B.Com, B.Com(Hons) and B.A.(Hons) Mass Comm. Courses
| | |
| --- | --- |
| Overall Percentage of Marks Attained by Student in clas XII | Slab of Merit Scholarship |
| 75% to Less than 85% | 10% of First year of Fee |
| 85% and above | 15% of First year of Fee |
Note : * Students are eligible to opt any one of the above Scholarship Schemes.
SMS SCHOLARSHIP SCHEMES & AWARD FOR EXISTING STUDENTS
Prof. Mukund Lal Scholarship( for Semester Toppers) :
School of Management Sciences, have a system of providing adequate scholarships towards toppers of each semester of various UG and PG Programmes: MBA,MCA,M.Com,BBA,BCA,B.Com,B.Com(Hons) & B.A.(Hons)Mass Com.
Smt. Virendra Kumari Memorial Gold Medal ( for University Toppers) : :
This prestigious award is bestowed upon the toppers of the various University run courses at SMS, Varanasi.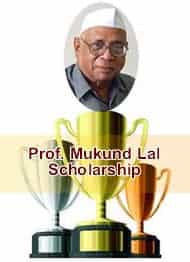 SCHOLARSHIPS BY UP STATE GOVERNMENT
Scholarships to SMS Varanasi Students offered by UP State Government:
Students are motivated to put their best efforts towards various activities of the institution. Semester toppers are entitled to a scholarship, in accordance with their performance. Students are also eligible for the below-mentioned scholarship scheme offered by Uttar Pradesh State Government.
Uttar Pradesh Government has started a scheme of giving scholarships and fee reimbursement of Students whose parent's yearly income from all sources does not exceed Rs. 2 Lac to alleviate the financial burden of students of all the categories.
This Scholarship is aimed for the weaker sections in society and supported by Samaj Kalyan Vibhag, U. P. Government. The basic criteria for govt. scholarships are as follows:
Parents must have their annual income of less than Rs.200000.
Students must have a good academic record.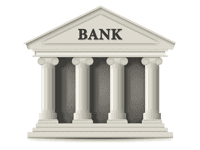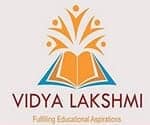 On the basis of commendable work accomplished by School of Management Sciences in Management & Computer education, most of the front line banks are offering Bank Loans as financing facilities to the students of the institution for their entire course fee and necessary expenses during studies.
Moreover, School of management Sciences has been approved by Canara Bank & Kashi Gomti Samyut Gramin Bank for extending Bank Loan For PGDM to its new students, under the recent tie-ups. This association encourages the new student entrants of SMS to apply for Bank Loan For PGDM and MBA at SMS. This funding facility is applicable for all the programs of School of Management Sciences, Varanasi including PGDM and MBA courses as well as School of Management Sciences, Technical Campus, Lucknow. Students may also approach www.vidyalakshmi.co.in portal for availing bank loan.