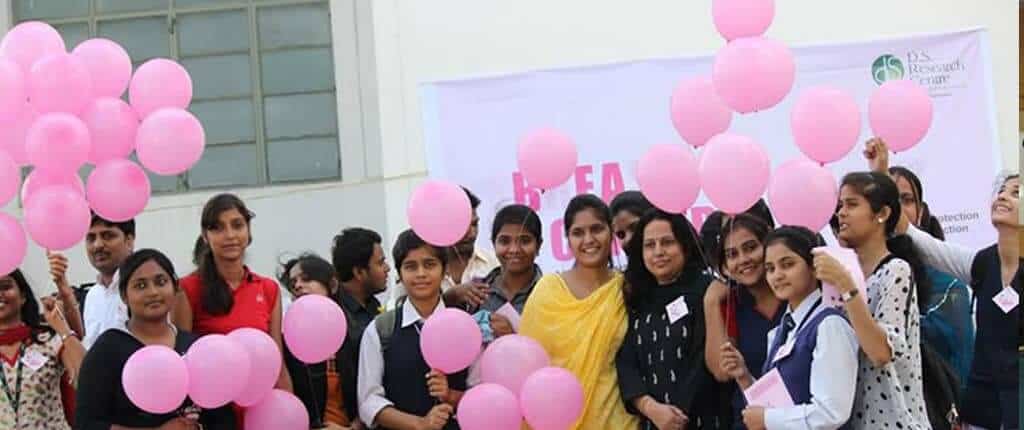 Activity Day at SMS
In its obligations towards the society and its stakeholders, the School of Management Sciences (SMS) Varanasi on Saturday organized a series of events at its Khushipur campus which included a grand blood donation camp (involving SMS students and staff members who contributed 100 units of blood for the Indian Medical Association-Banaras Chapter), awareness campaign for the deadly Cancer disease (organized by DS Research Centre, Varanasi), workshop on photography and finals of the outdoor games events of the Sports Fest.
The programme was inaugurated by the Chief Guest Dr. N. P. Singh (President IMA Banaras) who said that blood donation is a noble activity for the welfare of mankind. He inspired the students to come forward and take the pledge to donate blood for a human cause. He further said that humanity can be served in the best way by donating blood voluntarily to the needful. Welcoming the Chief Guest and other dignitaries, the Director of SMS Varanasi Prof. P. N. Jha said that the foundation of SMS rests on social obligations and activities done at the campus towards this noble cause bring a lot of satisfaction to us. Such events are held every year with the sole purpose of helping the poor and the needy and we understand this as our organisational responsibility, he added.
The programme Ray of Hope saw an awareness campaign regarding cancer disease where about 1000 pink balloons were flown flew from the campus and the board installed presented information pertaining to this cause. The photography competitions (initiated by the Panorama Club of SMS Varanasi) also included this theme.
In the closing ceremony of the Inter-Faculty Competition of different sports, Prof. P. N. Jha, Director, SMS gave away the trophies to the winners who stood First, Second and Third in the different sports competition. He also felicitated the officials of IMA, Varanasi with the mementos. On this occasion, Dr. M. P. Singh, Executive Secretary, SMS, Shri Sanjay Gupta, Registrar, SMS, Faculty, Staff and students were also present. The vote of thanks was proposed by Mr. K. S. Mishra (Dean-Computer Sc.). The Inaugural Session was coordinated by Dr. Meenakshi Singh, Reader, SMS.
---