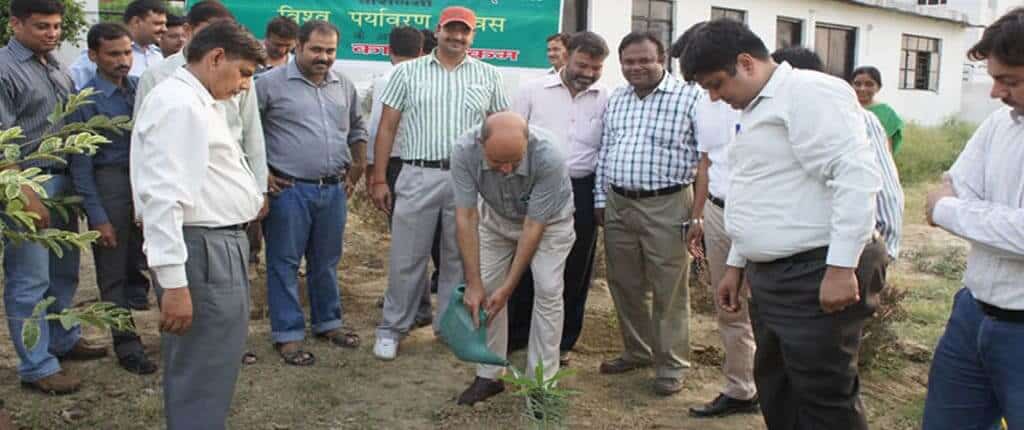 World Environment day at SMS Varanasi
School of Management Sciences (SMS), keeping up with its tradition of conducting programme towards fulfilling its social responsibility, organised a one day program on World Environment Day.
The programme concluded with the plantation of trees by Prof. P. N. Jha, Director SMS. On this occasion, he said that management is a diverse discipline and one of the aims of management is to work towards sustainable development where the environmental concerns are significant and inevitable. Prof. Jha further said that such an academic discussion regarding environmental protection will help to instill among students the responsibility, they have towards the environment. SMS has since the very inception focused on environmental issues and the Rainwater Harvesting Plant and Green Campus are the evidence of our responsibility towards greener environment.
Earlier, the programme started with the presentation of theme by Mr. Anupam Kumar (Reader, SMS). He said that Environment Protection is not limited to planting trees only but it also affected by our lifestyle, human values and work ethics.
The programme was coordinated by Ms. Indrani Sen Gupta (Lecturer, SMS) and Vote-of-thanks was proposed by Mr. Sanjay Gupta, Registrar, SMS. On this occasion all the faculty and staff members were also present.
---