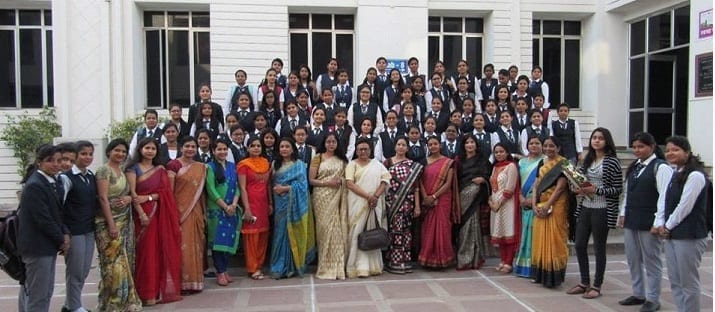 March 8, 2019 International Women's day
This program started with welcome address by Prof. P.N. Jha Director SMS Varanasi. Thereafter Dr. Pallavi Pathak SMS Varanasi presented the theme of this program. Ms. Sakchhi Srivastava Founder, Sparrow Cafe, Varanasi, spoke upon the importance of Entrepreneurship for females. It makes you a leader of your own work. Once you select your line, see that it should be ethically and legally correct and then do whatever you want to do. Dr. Nisha Prakash spoke about the importance of right diet and nutrition, and also told that nutrition is totally determined by age and state of body which means that one diet can't be fit for every one and should take due care while selecting what to eat and what not to, often we don't pay much attention to what we eat, ending up with enormous and varieties of health problems. Dr. Samta Pandey spoke about the importance of females in all aspects of life. She asked women to fight for their rights, help other women. Women are necessary for the growth of each and every field. She quoted example of Rani LakshmiBai and asked females to be confident in sarees and win the world.
The chief guest Prof. Usha Kiran Rai said and remebered all the eminent personalities who helped in women empowerment. Firstly our mothers, then Indira Gandhi, Kiran Majumdar, MS Subbalakshmi, Sitara Devi, Nirmala Sitharaman to name a few. She said. "Women are genetically managers. She is the HR Manager of personal relations at home and outside, She is the finance manager of the house and operations manager while maintaining the whole house." She also said that A working woman works 200% (100% at work, 100% at home).
This program ended with Felicitation of guests by Prof. PN Jha and the vote of thanks was given by Dr. Pallavi Pathak
---