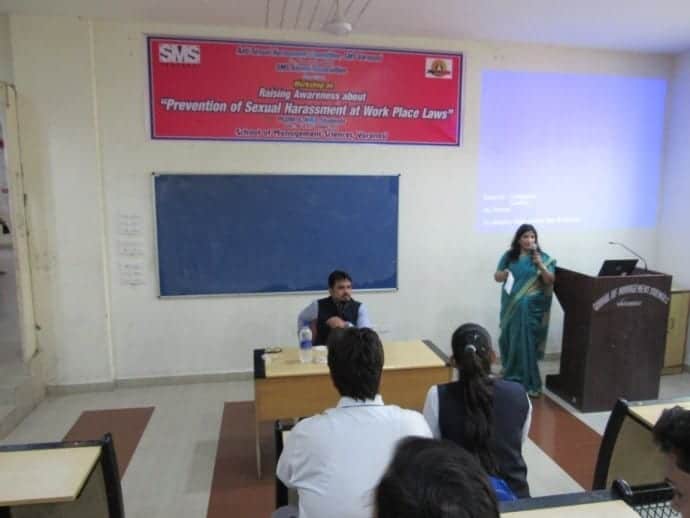 Workshop on "Prevention of Sexual Harassment at Work Place Laws"
School of Management Sciences, Varanasi organized two days workshop on Prevention of Sexual Harassment at Work Place Laws" for PGDM and MBA final year students. Workshop was organized on 7th and 8th October, 2018. This workshop was organized under the aegis of SMS Varanasi Alumni Association along with Anti-sexual Harassment Cell. The key resource person at this workshop was Mr. Biplab Sengupta, Co-founder of Corpkonnect, Noida. He is also an alumni of SMS Varanasi.
Mr. Sengupta discussed main provisions of The Sexual Harassment of Women at Workplace (Prevention, Prohibition and Redressal) Act, 2013. As the final year PGDM and MBA students are about to enter the corporate, they should be aware about the workplace laws in advance. These future managers should be aware of important laws and not to fall in any kind of trap. Dr. Pallavi Pathak coordinated the session and Mr. Amitabh Pandey facilitated the guest speaker.
---