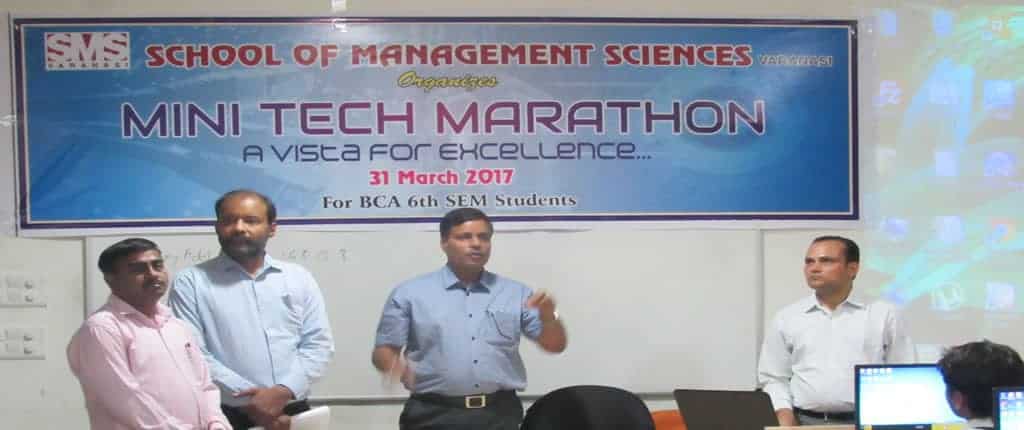 Mini Tech Marathon-2017
Mini-Tech Marathon Intra-Institute Competition held for BCA sixth semester students at SMS Varanasi campus. Total 13 groups of three students each qualified for competition. Competition was scheduled for continuous eight hours. Event took place on 31st March, 2017 from 11.00 am to 7.00 pm.
This competition was divided in to three phases and their evaluation was also done on the same phase basis. It was an open-ended competition, which means student groups may use books or even access web-sites online..
Winners of the competition were:
First prize
1. Mr. Shivam Singh
2. Mr. Piyush Anand Verma
3. Mr. Sagor Chakraborty
Second Prize
1. Ms. Pragya Srivastava
2. Ms. Meghna Mukherjee
3. Ms. Sunaina Verma
Third prize
1. Mr. Nishant Rai
2. Mr. Ishan Singh
3. Mr. Rishu Singh
---