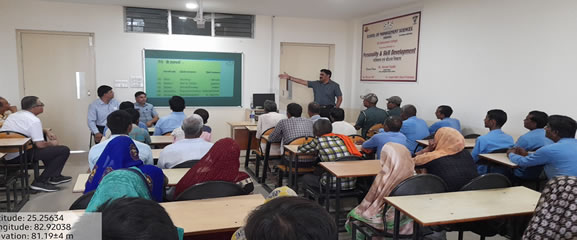 Workshop for Class IV Support staffs
The workshop was conducted by Mr. Veeresh Tripathi, Asst. Professor School of Management Sciences,Varanasi and attended by 43 Class IV Support staffs including Peons, Electricians, Drivers, Cleaners,Security Personal & Housekeeping Helpers.
Mr. Atanu Mukhopadhyay, Administrative Officer welcomed the delegates & Mr. Ajay Singh Sr.Maintenance Supervisor conveyed the vote of thanks.
---