Logistics Management by Dr. Shardul Chaubey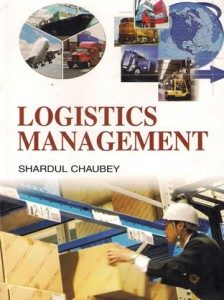 This work is on Logistics Management (LM) where its practices in India are improving and it is assisting international and national business to grow at a rapid pace .The book covers the concept of Logistics Management which is at evolving stage and various new dimensions are being added to this at a regular pace. The work has brought out the latest developments in the area of international and national trade through containerization. The book has been divided into nine chapters. These chapters cover in detail the development of logistics and a case study on CONCOR has been dealt thoroughly. Considering the vast potential in the field of logistics govt of India approached business boom in the country so it created Container Corporation of India separating it from Indian Railways. Container Corporation of India is one of the companies in India which is considered as a symbol of growth. To know its practices and working it needed study as container has become the most sought after mode of cargo movement in the field of logistics.
Dr. Shardul Chaubey is a Senior Lecturer in School of Management Sciences ,Varanasi. He is Gold Medalist in Master of Journalism and Mass Communication(MJMC)from Banaras Hindu University ,Dr. Shardul Chaubey,Senior Lecturer in the Department of management ,School of management Sciences has branched out interests which led him to do MIBA in addition to LLB(all from BHU) supported by a PG Diploma in Industrial Relations and Personnel management (IRPM) from Bharati Vidya Bhavan . He possesses an M.Phil degree in International Business on a topic of great relevance "Outsourcing". He completed his PhD on "Logistics Management Practices in India:A case study on Container corporation of India from faculty of Commerce and Management ,Mahatma Gandhi Kashi Vidyapeeth. He is having a rich experience of a decade in both academic and industry . He is a member of Bar council of India and AIMA.
---