7TH ANNUAL ALUMNI MEET VARANASI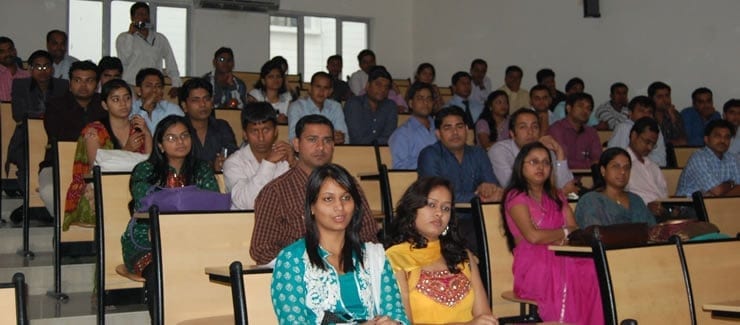 7th Alumni Meet was conducted where the students from the previous batches met and remembered the good old days of the college. The Alumni Meet commenced with the interaction among the alumni students, sharing of their experiences at large and discussing the expectations the corporates have from the present and future students. Alumni Meet is a regular feature in SMS. It is important to mention that earlier this year on 18th June 2011 the Alumni Meet was conducted for the Delhi Chapter and on 1st October 2011 for the Mumbai chapter. The program was coordinated by Mr. Amitabh Pandey (Reader, SMS). Dr. Sanjay Saxena (Associate Professor and Chairman- Training and Placement Cell, SMS) and other Senior faculty members were also interacting about the program.
The programme started by showing the Corporate Film of SMS. Prof. P. N. Jha, Director, SMS told students that SMS has always been committed towards excellence in imparting education. As a result we have a strong network of students representing SMS at the top position in numerous national & multinational companies. Over the years SMS has signed MOUs with International Universities in order to develop better insights of the students regarding global business.
---