SMS ALUMNI ASSOCIATION – FIRST ANNUAL MEET OF DELHI CHAPTER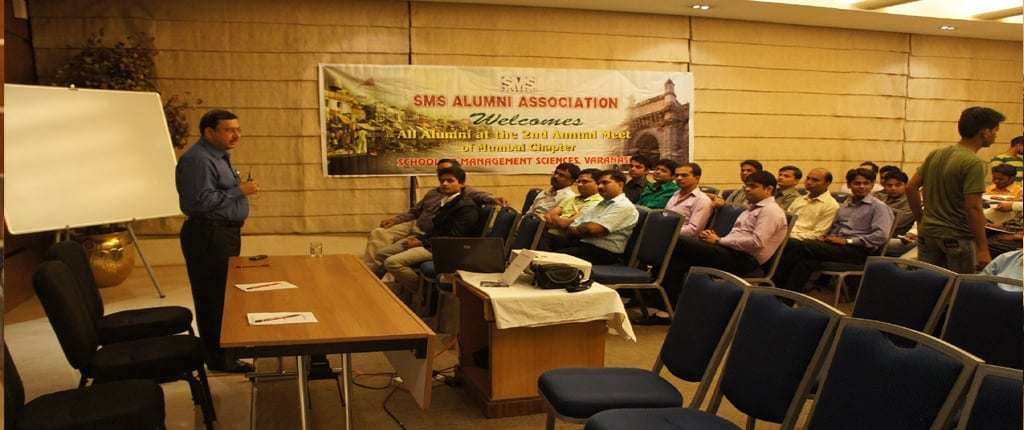 .
Likewise every year SMS Group of Institution organized an Alumni Meet, this year also, on Saturday, 18th June, 2011 in New Delhi. Venue of the meeting Indian Habitat Center, Magnolia Hall, New delhi has witnessed the presence of more than one hundred fifty Alumnus. Mr. Akshay Pandya (Alumni Coordinator-Delhi Chapter) and Mr. Birendra Nath Pandey (Alumni Coordinator-Delhi Chapter) has made all the needed arrangements for the event. Dr. Sanjay Saxena, Reader, Mr. Kamal Sheel Mishra, Reader & Mr. Amitabh Pandey, Senior Lecturer were representing the SMS Institution in the meet. Mr. Sandeep Singh has been the Convener of the program.
Meeting got started with welcoming the guests followed by brief presentation and exhibition of corporate film of SMS Group. Thereafter Alumni members have been informed about the recent achievements of SMS. Members also interacted in formal manner about SMS Alumni Association and related topics, followed by Open house discussion on various issues. All the Alumni members have been felicitated in the meeting. Alumni Coordinators have presented Vote-of-Thanks followed by dinner.
---