Box Office Film Club
---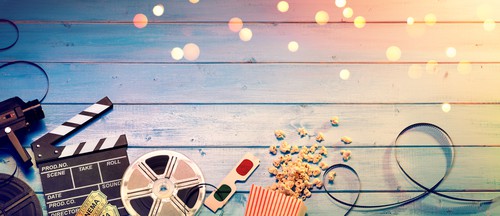 The language of cinema is universal which crosses all boundaries. Cinema has been influenced by various artists, countries, innovators, art forms, businesses and the coming together of these forces creates something unique which is cinema as we know it today. Understanding these contributions makes the study of cinema more interesting and valuable.
'Film Appreciation' program at School of Management Sciences is an attempt to make the interested audience aware of the potential of cinema and empower the artist and audience aiming towards a more enriching experience.
This Film Appreciation program offers a unique learning experience that will deepen the understanding of films among the participants. The course is an introduction to the diverse expression of the film language and to the defining features of the medium – such as the cinematic construction of an event and the macro and micro composition of space and time in cinema. The course is an initiation program for those participants interested in developing their knowledge of the language and aesthetics of cinema.
The program intend to explore the world of cinema, Early film-history, A look at 100 years of film-styles, genres and movements, The film-making process and how it relates to understanding the films you watch, Film directors to know and How to read a film.