Inbound Tours
---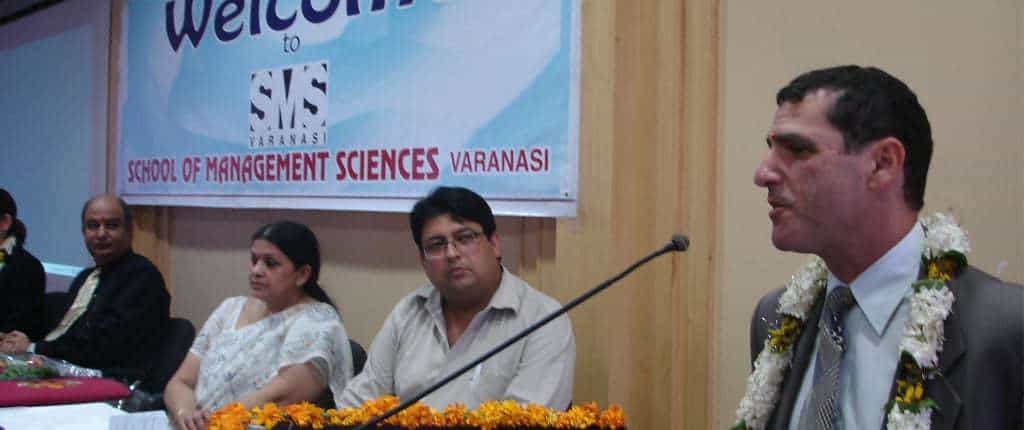 Dear colleagues,
The School of Management Sciences, Varanasi is a renowned Indian business school aiming to meet the challenges of management in the 21st century. At SMS our main objective is to create excellent learning ambience through innovation in teaching, research and consultancy for producing professionals capable of answering global challenges and demonstrating high ethical and moral standards.
Since its inception in 1995, SMS is continuously growing in recognition and respect in the industry and in the academic world alike. We initiated PGDM program approved by All India Council for Technical Education (AICTE) with HR, MARKETING AND FINANCE specialization in 1995. Thereafter we started PGDM (International Business) and PGDM (Insurance and Risk Management) programs approved by AICTE in 2006. Ahead of this, on account of corporate requirements, we initiated PGDM (Retail Management) program approved by AICTE in 2007. We are also running MCA program approved by AICTE since 1997. This program is affiliated to UP Technical university since 2001.
School of Management Sciences, Varanasi runs exchange and students' mobility programmes with Clafflin University, USA.
The target of SMS international activity is to pursue effective international policy aimed at providing high-quality economic and managerial education in line with the leading international business schools and to enhance the prestige of SMS as a highly qualified business school.
During the last few years international field study trips has become more and more popular all over the world. They provide students with increased insight and understanding of the nuances of cultural differences, and appreciation of doing business in a global market. Besides, it is a unique opportunity to experience how an industry operates in different business and cultural environment. The primary goal of the international trips is to provide a first-hand experience of the opportunities and challenges of initiating, continuing and expanding business.
At SMS, study trips are arranged on various programme levels – BBA, BCA, PGDM, PGDM-IB, PGDM-IRM, PGDM-RM ,MCA.